Orchestral Instruments
Jessie Stark, Violin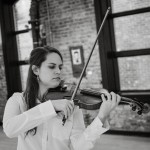 Jessie has been an active Suzuki violin teacher for over 10 years. She has taught students of all ages and levels throughout Chicago and the Dallas/Fort Worth area. Jessie's students have achieved distinction as concertmasters, principle players, and orchestral soloists in the Chicago Youth Symphony Orchestras. Her teaching style focuses on creative ways to make violin fun and often includes styles like fiddle, pop, and improvisation.

Jessie is an active performer and has played regularly with the Classical Symphony Orchestra, the American Chamber Opera Company, the Candid Concert Opera Company, the Northwestern Summer Orchestra, and many others. Jessie graduated from Moody Bible Institute in 2009 with her Bachelor of Music degree in violin performance. Notable teachers include Motoi Takeda, David Taylor, and Laura Park Chen. Jessie resides in Champaign Illinois with her husband Brian and her sons Emmaus and Cana.

Benita Lewis, Cello & Bass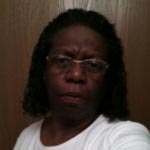 "I started cello lessons in the fifth grade in Danville, Illinois. When I was in eighth grade, I joined the Danville Symphony Orchestra. As a senior in high school, I performed the Golterman Cello Concerto. I was a member of the Danville Symphony Orchestra until I went away to college.
While at Eastern Illinois University, I earned my bachelors degree in music education. At Eastern, I prepared for teaching by taking lessons in viola, violin, and string bass. I performed bass in the college band and had an opportunity to play with the Lafayette Symphony Orchestra, Miliken University Orchestra, Vermilion String Quartet, and Danville Symphony Orchestra.
I moved to Champaign in 1986 to teach string/orchestra in various schools in Unit #4. For the past several years, I have been performing with Parkland College Orchestra and teaching privately. I enjoy teaching and performing equally. My students benefit from my experience as a performer and I will continue until I cannot do either."